I'm lucky enough to run Hop Skip Jump alongside working part time at a fabulous Advertising agency in Christchurch, NZ. Hop Skip Jump is my 'side hustle' – but it's not really a hustle as I love building clean, fast, websites that do what they should – grow your business. I love the 'fluffy' creative side just as much as the nitty gritty tech, and I love working with kiwi businesses to transform their online presence.
I work with a team of specialists to ensure that in this ever-changing landscape we deliver to the latest best practice across design, usability (UX), code and functionality. We're supported by our office manager, Max the pug, who's main role is to remind us when its break /snack time! That's us in the photo, clearing emails and negotiating snack time – multi tasking at its finest!
Scroll down to see how we've got your back when it comes to your website.
And what they need in a website.
As a digital marketer for decades (eek!) before becoming a web designer years ago, I've helped clients across all industries to navigate and best utilise online channels. The most important thing I've learned is it doesn't matter how good your marketing is, if your website doesn't do what it needs to do, you're missing out on sales / bookings / customers.
97% of consumers now turn to online first when researching local products or services, yet 6 out of 10 small businesses still do not have a website. Today's consumers expect to be able to check pricing, availability, and book online, instantly. They also predominantly use mobile for their leisure browsing and researching – did you know that two thirds of web browsing in New Zealand is now done via mobile and tablets?
Having a website that is built with your customer in mind, functions how it needs to across all devices, and is rewarded by google is an essential part of doing business today.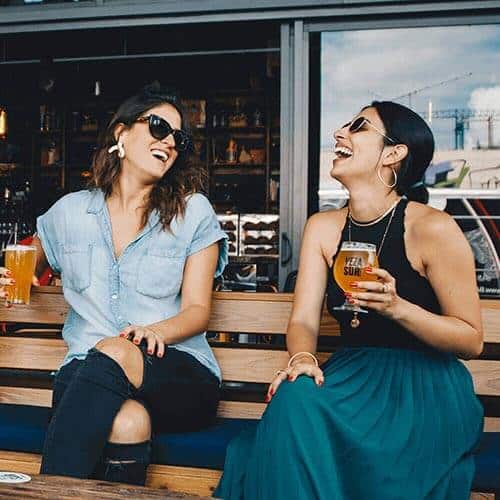 We don't just build you a site and run away.
At Hop Skip Jump, we build WordPress websites that are easy for our clients to update themselves, if they want to. We'll happily take care of that for you, but empowering busines owners to take care of their own websites is something we take pride in.
Like a property, websites need to be maintained, kept fresh and up to date, not left untouched to decay, and we'll make sure you're equipped to keep yours maintained.
For all websites we build, basic WordPress training is included (how to make simple changes yourself and how to do basic maintenance), as well as one month of unlimited email support after we hand over your site.
If you'd like further ad hoc support / training we offer a this as part of our care plans, or if you'd like full training so you can run your own site, we can arrange this at an hourly rate.
We're a No Bull*** Company
We know the digital marketing industry has many cowboys using jargon to make you spend more than you need to – particularly on over complicated websites and promising you 'top of the search page' results.
We'll build you what you need in a website, and we'll explain to you how the search engines work, and what you could do to improve your rankings, but no one can guarantee you will be top of the search page, so we won't, ever.
With Hop Skip Jump, what you get is transparent pricing for a simple, mobile friendly, effective website built to convert.
We're a team of bloody good people – with lots of customer references that say so!
Get in touch
Get in touch for a no obligation free chat using the form below and we'll get back to you pronto.